issue one : borrowed from before
by Khandiz Joni
Diana Vreeland by Edward Murray.
Diana Vreeland (1903-1989).
Her genius has been part of my daily inspiration as a makeup artist since my journey began, and no doubt yours too – whether you are aware of it or not.
This story is a reflection of what learnings this incredible, pioneering spirit has inspired in so many, and an illustration of how, even today, her ideas are being repeated, revived and dare I say it, regurgitated.
Vreeland launched the careers of many of the most well known (and most referenced) names and faces of the last century. From Richard Avedon, David Bailey, Lauren Bacall, Lauren Hutton, Twiggy, Verusha and Penelope Tree – to name but a few.
Her unique view on the world and her ability to go against the grain is what has allowed us, the creatives of today, to be considered artists in our own right. Whether you are a photographer, model, makeup artist, hairstylist or fashion stylist – before Diana Vreeland stepped up into her roles, first as a columnist at Harper's Bazaar and then as editor-in-chief of Vogue – these fields were merely practicalities – rather than an essential part of the fashion, beauty and advertising industry we know today. That is a rather big statement, however, if we don't look at Vreeland's role, but rather her ideas, we start to see how it shaped so many things. So while she is known mostly for her work in fashion, we explore her impact on the world of beauty.
Barbra Streisand by Richard Avedon
Penelope Tree by Richard Avedon
Jacqueline de Ribes by Richard Avedon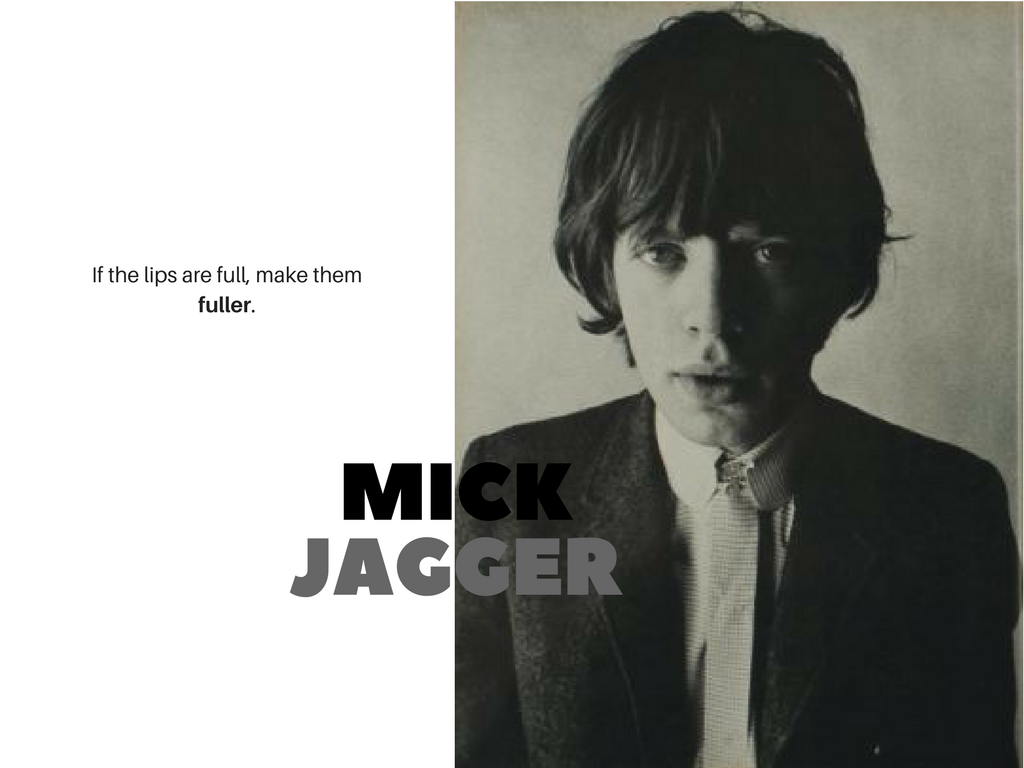 Mick Jagger by David Bailey 1964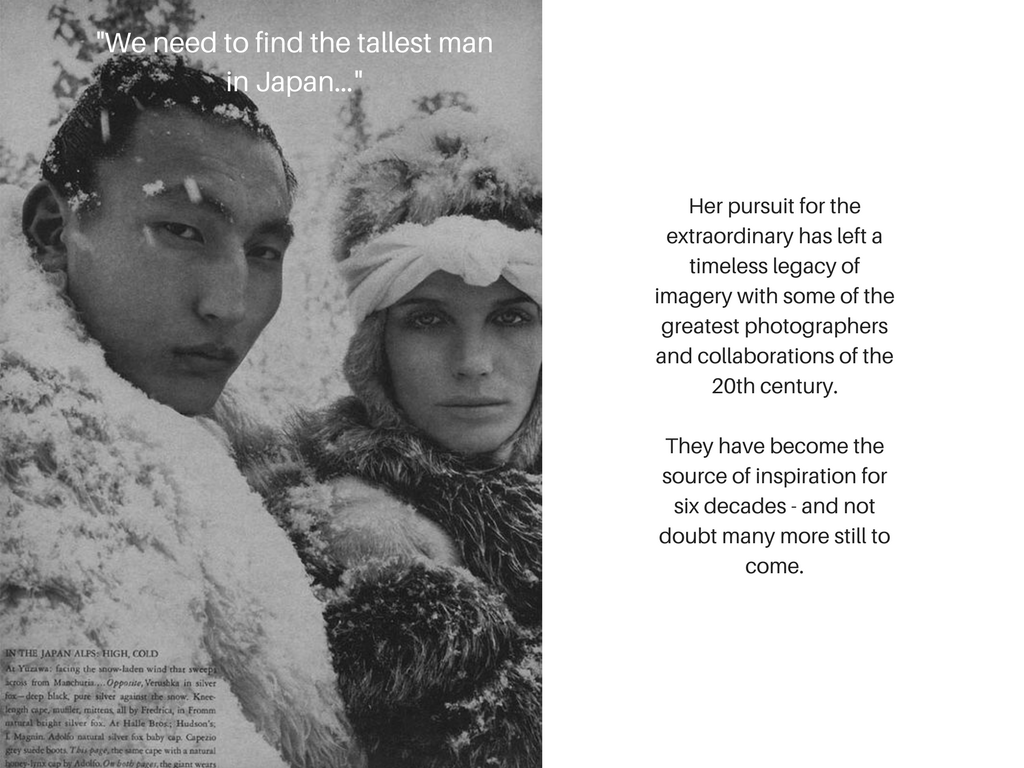 Image from "The Great Fur Caravan," photographed by Richard Avedon, Vogue (October 1966)
It's always important to know where we borrow our inspiration from…