issue one : borrowed from before
Frankincense has been around long before the birth of baby Jesus. Despite being made "famous" by those three wise men and countless nativity plays that have followed on since then, this beautiful, precious resin has a rich history all of its own.
Frankincense is a resin from the Frankincense or Olibanum trees, its scientific name is Boswellia carteri.
For over 5000 years, the people of East Africa and the Arabian Peninsula have cultivated this resin and developed an important trade route that reached across Africa, Asia and Europe. It was their most precious commodity – and clearly important enough to gift the son of God.
Above image: These trees grow on the ruins of an old settlement in an outpost of southern Oman, from where traders from 300BC exported frankincense across Mesopotamia, India and China to the third century A.D. The ruins of the settlement remain as a UNESCO World Heritage site known as "The Land of Frankincense.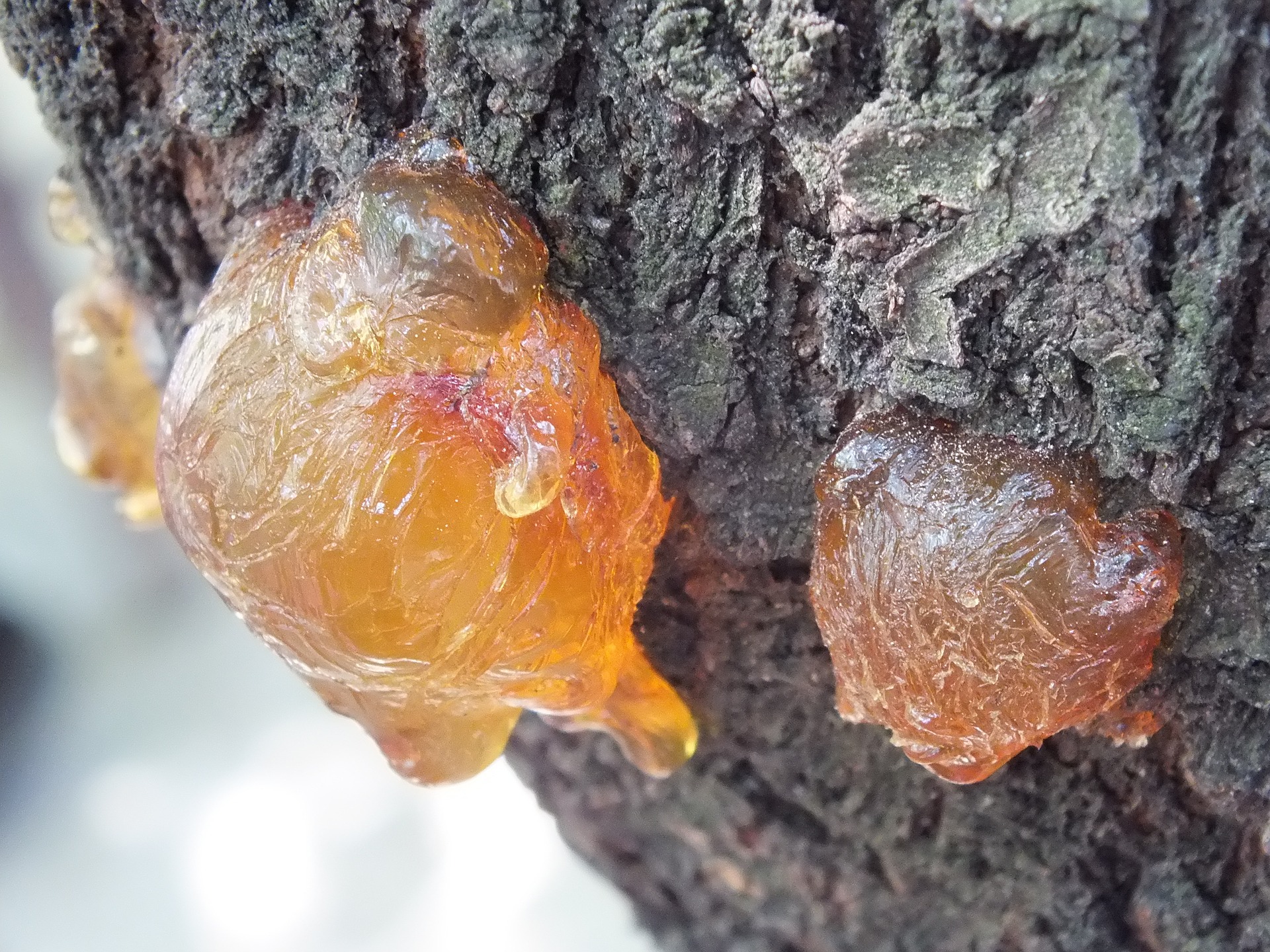 Prior to the days of daily bathing, frankincense was burned and the smoke was used to 'cleanse' bodies. Egyptian women were obviously ahead of the game, mixing in the gum with pigments to get their eyeshadow to adhere. They even wrapped some in with their mummies.
Frankincense – in particular, the oil extracted from the resin – has number medicinal and health benefits. It can be used as a tonic, helps eliminate gas in the intestines and is said to aid digestion, it is a diuretic and can ease congestion in the respiratory system. It also has excellent anti-aging properties for the skin, and we are starting to see a resurgence as an ingredient in our beauty products for this very reason.
The Beauty of Frankincense
Frankincense Oil promotes the regeneration of new, shiny happy cells but also keeps the existing cells and tissues healthy, which is paramount for healthy glowing skin. Together with its powering astringent properties, this makes for an excellent anti-aging ingredient as it helps to reduce sun spots, stimulate the skin to smooth out fine lines and wrinkles while it tightens and tones the skin. Sounds like the kind of ingredient I want to slather myself in! Did I mention it also smells like a little bit of rich, smokey heaven? Yep, this wonder ingredient is a staple in many fine perfumes.
Curious to know which untainted brands are using this as a key ingredient in their products, or in some cases have dedicated an entire product range to Frankincense? Well then, keep reading!
Neal's Yard Remedies
The range consists of 10 products. It is a complete range and holds all your beauty requirements from face washes, serums, toners, face masks, face oils and two different formulations of moisturiser. Ideal for all skin types and those of you wanting extra nourishment for your skin.
It was one of the very first organic ranges I ever purchased on a trip to London in 2009, and whenever I smell any of the products in this range, I am filled with nostalgia.
Balm Balm 100% Organic Skincare
For those of you are obsessed with oils and balms, this ones for you! The range consists of three key products (available in different sizes), a cleansing balm, a face oil and a hydrosol toning mist.
This balm is my go-to when I've had a long week and really need to bliss out. It feels so nourishing on my skin that I prolong my little face massage as long as I possibly can. I also love the hydrosol. Its a staple in my professional kit and I use to refresh makeup instead of reapplying it constantly. It's great spritzed on top of an over-powdered face to give the skin back its integrity.
---
References: