issue one : borrowed from before
I discovered Austin Austin at a beauty fair in London, on its very first public debut. It felt rather apt to be able to feature this wonderful brand in the debut issue of Untainted Magazine.
So how does Austin Austin fit into the "Borrowed from Before" theme you ask? Well, this is a lovely tale about a little girl who grew up in a family that had cottoned on to the importance of conscious living and organic ingredients long before it existed in the mainstream ether.
After having grown up, left home and set off to the big smoke to launch her career in advertising, something deep down made this young woman decide to return to her roots – but with lessons and ideas of a millennial's expectations.
The packaging is made from 100% recycled post-consumer plastic – again, borrowing from before, rather than adding to the single use mindset of most product packaging.
I had the great pleasure to get to chat to Bessie Austin about her new business that she co-founded with her father, Richard. Read on to hear this lovely tale in Bessie's own words…
Q: Can you tell us a little more about the story of Austin Austin?
The story starts with my dad not wanting to cut his hair. He went through law school and sat his solicitors' exams but couldn't face the final hurdle required to enter law offices in the 70's – getting a haircut. So he went back to university to study philosophy and opened a wholefood shop to bide the time until he was ready. He still isn't ready for law and still works in his shop (although now sports shorter hair).
This wholefood shop was one of the first in the country and the principles it was founded on – organic & natural produce, friends & community, vegetarian & vegan – have been at the core of every project he has worked on since, including Kingfisher Natural Toothpaste which he started the year I was born.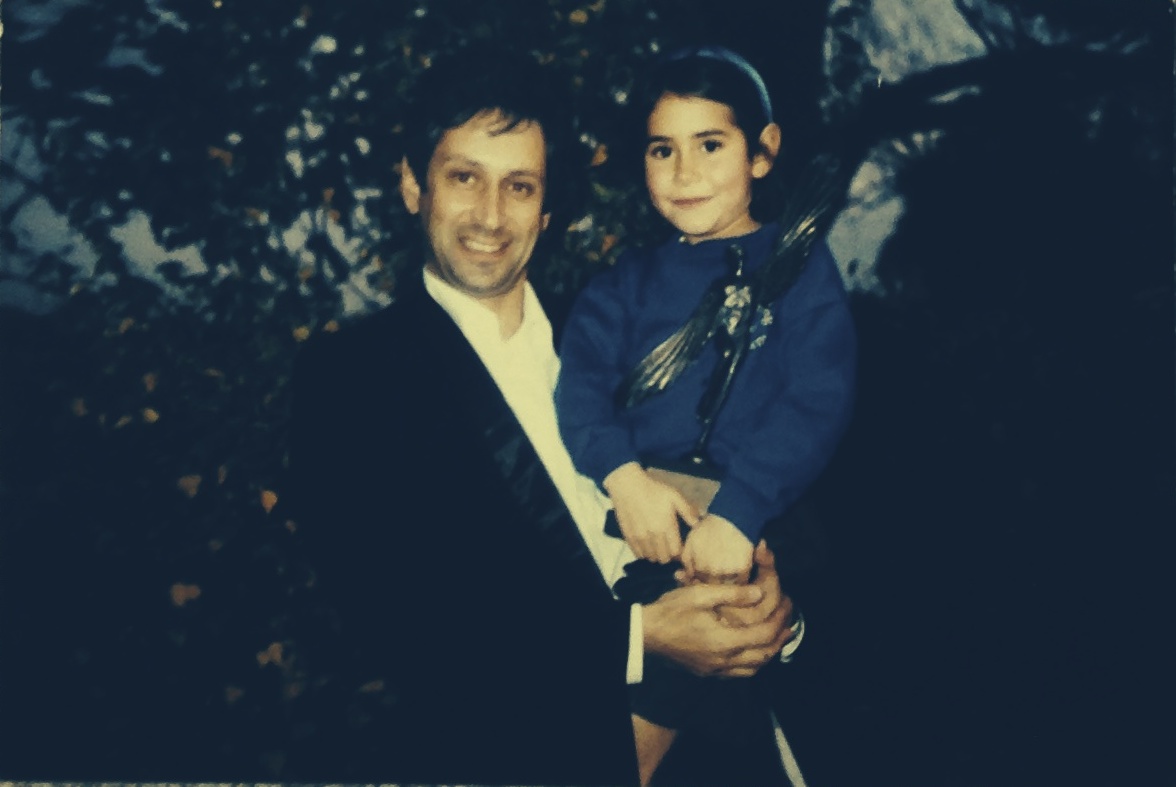 I grew up in the Norfolk countryside in a house with this almost-lawyer dad and a homoeopath mum. We always had organic food without colourings, wholemeal bread sandwiches and carob instead of chocolate (which didn't hold once I started going to birthday parties). The same was true with the various shampoos and soaps that we used. They were lovingly crafted and contained nothing nasty but I was always aware that they didn't seem to work quite as well as some of the products that my friends would use. As I got into my teens I was able to control my own buying decisions far more and I moved away from organic and toward more mainstream options.
By the time I left university I found that I had pretty much returned to eating natural food and came to the conclusion that eating organic and healthy foods made me feel a lot better. My reservations about personal care products were harder to shift. After several years of working in interior design and advertising, I felt that I wanted to produce something myself that answered my own brief. I wanted something that definitely worked as efficiently as the mainstream, was as natural as possible but also looked beautiful & interesting in my bathroom. It was a return to my roots but with a new approach.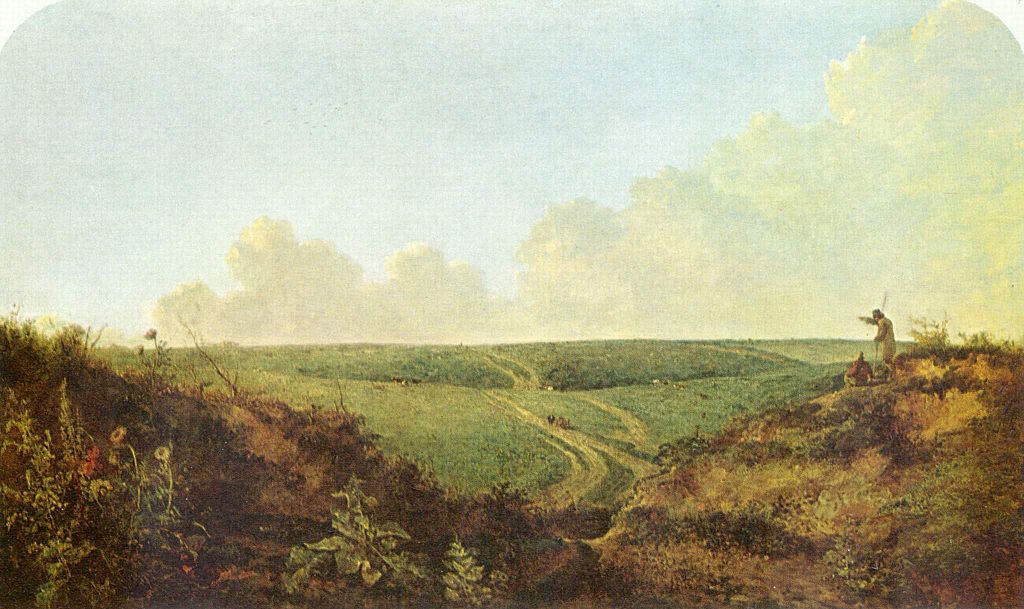 Q: How has your history impacted on your decisions when creating this brand?
I have two different histories at play. My shared history with my dad and my own.
My history with dad has always been rooted in the ethics of decisions, the importance of organic for your own health and for the environment, and a practice of kindness taught by the Dali Lama. All set against the backdrop of Norfolk fields and the music of 1968.
In my more recent history, I left home and studied at Central St Martins where I came to believe that aesthetics and fine art are fundamentally important to daily life. With this project, I want to make a commitment to the artists that we work with. That we respect what they do and we will never use their drawings in places that they don't feel right (on the back of business cards for example). More recently, when I attended Chelsea Art School to study interior design, I left knowing that creative processes should be approached with the same integrity as the ingredients that go into the bottle and that the objects we have in our spaces have great influence and importance.
Dad summarises it like this: he believes that very wholesome things are beautiful. And I believe that beautiful things are wholesome.
This is the first time I've worked on something where I've let both histories guide the decisions I take. It's not always easy to include both in the process but I know that the outcome will be better for persevering with this.
Q: What's unique about your products?
Instead of branded design work, we showcase pieces of fine art by working artists to offer our customer more than just an effective product, but also a beautiful object for the bathroom. We are committed to our products being reasonably priced and within reach of my peer group.
All of the Austin Austin collection is fully certified Organic by the Soil Association and COSMOS, using the best natural ingredients to create products that perform effectively. Our scents are formulated by award-winning perfumers and we always include scientifically proven active ingredients to ensure they really work.
Q: How many products will you launch with?
The initial collection, which is launching at the beginning of July is for hands, hair & body. We have a bergamot & juniper shampoo and conditioner, a neroli & petitgrain body soap and body cream, and a palmarosa & vetiver hand soap and hand cream.
Q: Can you Tells us more about the inspiration for your packaging?
There was never any question or discussion about what the packaging would be – by default we have always both known that it had to be as environmentally sensitive as it could be and as creatively interesting.
Instead of using a small percentage of recycled plastic for our bottles we've made them from 100% recycled material so we are not putting any new plastic into the world. We do this even though it has made the packaging harder to work with from an aesthetic point of view. We use FSC accredited card so we can be sure that the timber that is used is to make our boxes is sensitively and sustainably managed . We source everything as close to home as possible and we undertake almost every process in East Anglia.
All of our packaging is recyclable but we prefer that this characteristic doesn't dominate the appearance. So we are working with fine artists – who draw, paint and make for a living – and we have cleared space on the front of our boxes to showcase their work as unencumbered as possible. The artist we worked with for this first collection is interested in the form of the body, which felt right for the products we're making. He works a lot on different surfaces, from ceramics to fabrics to papers…and now on six boxes on shop shelves.
Q: With one of you coming from the "old school eco crowd" and the other from a more, modern point of view – what have the challenges and achievements been for you both in creating this brand?
I think the ideas, philosophy and approach are pretty much the same. Dad talks about the wholefood movement in the 70's as one where people were full of conviction that they could change the world, they were building communities and writing publications. Ardent feminists and philosophers. It was a creative culture. I don't see why organic should be any different today. It is still an alternative way of doing things, a step toward a re-considered way of living and can still be rooted in creativity.
I think what's perceived as 'a new way of doing things' just looks slightly different in 2017. There has been a definite resurgence in organic and it's becoming closely tied with a modern way of living again but the core values remain the same.
---