issue four : the magician
Ever walked past a woman who has misused her concealer? You wouldn't be alone in thinking that she was preparing for Halloween. Concealing dark circles around your eyes is both an art and science. When properly done, it can lift and brighten the face but badly applied concealer looks obvious and ageing. Which, let's face it, is never a good look. (If all else fails… there's always biodegradable glitter!)
Concealing dark circles around your eyes is both an art and science.

Beauty by Tahira
With so many products, it's hard to know what to choose, especially if you are looking for untainted options.
Follow her simple step-by-step guide to make the best concealer choice for you…
STEP 1: WHAT TYPE OF CIRCLE DO I HAVE?
Identify how deep your circles are to make the best choice of coverage.
TEXTURE OF CONCEALER
Liquid concealer – a thinner texture is fine to hide any shadows
Cream Concealer – This may come in a pot or a stick
Corrector + Concealer – Use the first product to neutralize the darkness and the second to match your skin tone.
TYPE OF DARK CIRCLE
Light: A little shadow under the eye that only gets a bit darker if you're tired or not taking care of yourself – concentrated on the inner corner of the eye
Medium: A permanent light shadow under the eye that gets worse with tiredness, but is always a bit present
Heavy: Permanent discolouration under the eye that gets worse with tiredness.
Here are some of Tahira's favourite concealers, broken down per texture category:
LIGHT COVERAGE CONCEALER
MEDIUM COVERAGE CONCEALER
FULL COVERAGE CONCEALER
STEP 2: WHAT COLOUR ARE YOUR DARK CIRCLES
In a well-lit room – preferably lit by daylight – look at yourself in the mirror and identify the 'colour' of your dark circles.
The real trick to covering up dark circles is less about 'concealing' them and more about neutralising the dominant colour and then using a concealer to create a seamless finish with the rest of your skin tone.
DARK CIRCLE COLOUR
Corrector undertone
Women of colour and darker-skinned mixed-race beauties tend to have more deep purple and dark brown under-eye circles, while fairer-skinned women usually deal with blues, pinks and lavender tones that need to be corrected.
You may have a mix of colours, but to start, just choose the dominant one.
APPLICATION TIPS
Start by dabbing the corrector on the DEEPEST area of colour and work outwards. I always apply the product on the inside corner near the nose, and blend to the outer edge of the eye socket, and up towards the lash-line.
Apply with a brush or your fingers and blend with your finger or a sponge
It is always best to work in thin layers – especially if you need to layer corrector and concealer.
Powder lightly using a small fluffy brush or a small powder puff. If applying more than one layer, press the powder gently into the skin, but avoid too much powder on the outer corners where the lines are.
Vitiligo
People with vitiligo – a rare skin condition in which the white patches appear on the skin – most commonly on the face, neck and hands and is caused by the lack of melanin, a pigment in the skin. In this instance, in order to correct "white" circles, you will need to match the skin tone around it.
Top Tip
It's better to look a little tired than to have lots of makeup go cakey. Remember: Less Is More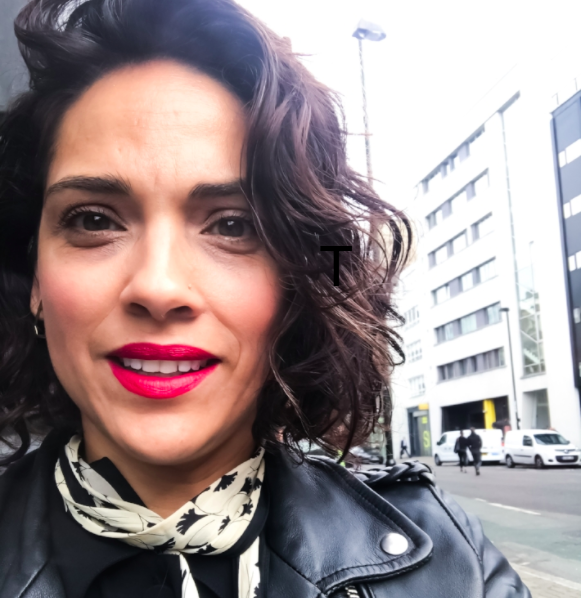 After some more great untainted beauty tutorials?