issue four : the magician
Good ideas are often incredibly simple. The Absolution custom Mix & Match is one of this kind : simple, intuitive and effective. 5 seconds a day is enough to improve the condition of your skin permanently.

Absolution
You might wonder why this issue doesn't showcase any DIY recipes or remedies for skincare, being focused on magic potions and all? Well, that's because I don't believe in promoting homemade concoctions. Cosmetic science is exactly that… a science. We tend to forget that Mother Nature is a powerful beast when she wants to be and the wrong combination of ingredients, or the misplacement of time, could leave you with bubble, bubble, toil and trouble!
Fear not, for I have the absolute perfect solution to your cauldron conundrum…
Enter the wonderful world of mix-and-match
I may not recommend mix and matching your own ingredients, but that doesn't mean I don't recommend mixing-and-matching altogether.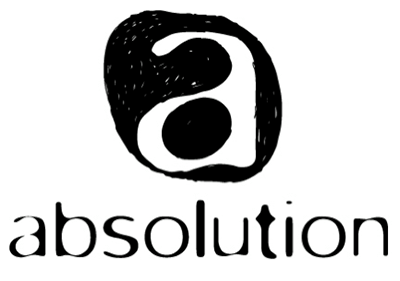 If you follow me on social media or have read some of my previous reviews, you will know that Absolution Cosmetics is hands down one of my favourite untainted brands. While their lipsticks are to die for, their skin care is nothing short of enchanting and the packaging is spellbinding. Every consideration has been taken to produce a product that is effective, untainted and packaging that wouldn't go a-miss in any handbag or bathroom shelf.
A Little Time To Reflect
I hope by now you have come to understand the importance of self-reflection. Not only in the esoteric sense, but also the literal one. While we absolutely need to reflect inwards, we also need to look at ourselves in a mirror and understand that our skin's needs and acknowledge that our skin changes. Constantly.
Absolution understands these (skin) changes. Our skin changes over time, it changes from season to season and even, from day-to-day. So they developed a range of products that could be safely mixed and matched to suit your skin's needs on any given day.
What is this magic you speak of?
Welcome to the wonderful world of Absolution and the art of mix-and-match skincare.
Step 1: Press
Choose your dream cream. You have a choice of four:
La Crème du Jour
This day cream is filled with anti-ageing ingredients that help support the skin by fighting off free-radicals that destroy elastin and collagen. Suitable for all skin types.
La Crème du Soir
A rejuvenating night cream that aids the skin in recovering from the stresses of the day, helping to slow the effects of ageing. Wake up with soft, supple, happy skin. Suitable for all skin types.
La Crème de l'Homme
Designed with men's skin needs in mind. Complete with protective, repairing and regenerating ingredients to ensure your skin (man's) skin is getting everything it needs to retain it's perfectly rugged appearance. Suitable for all men – even those that have never used a cream before!
La Crème Riche
Ideal for dry or sensitive skin or when the weather is very cold.
This rich cream is a complete skin 'care' product in itself. It adapts to those moments when your skin needs a little 'extra TLC.
Using two fingers, simply press down on the cleverly designed 'plate' and the dispenser will magically deliver the exact amount of product you require.
Step 2: Add
Next, choose the "solution" for your skins requirement of the day.
La Solution + Eclat
Helps skin recover from the dullness of a restless nights.
A favourite of makeup Artists and insomniacs alike. The perfect makeup base, mixed with your daily dose of day cream. It prepares the skin, tones (lifting effect visible to the naked eye!) and gives you the immediate "glow" you need.
La Solution + Énergie
This potent potion shields your skin from the elements and boosts its internal defences to help resist the stresses of urban life.
It protects, regenerates, and helps to boost your skin's 'immune system'.
Mix it into your preferred day cream.
La Solution + Anti-Âge
Filled with delicious, plumping ingredients that your skin will drink up as it holds onto the glory days of its youth.
It valiantly fights time while you go about your day.
Mix it into your favourite day or night cream and watch it works its magic.
La Solution + PURETÉ
A miracle in a bottle. It's able to banish imperfections within 24 – 48 hours without drying the skin. Mix it with La Crème du Jour and / or La Crème du Soir if your skin is combination or oily, or apply locally to blemishes.
Keep it at hand in your bag to apply throughout the day.
Step 3: Mix
All you need is a single drop (i.e. one pump) of these magic potions to transform your dream cream into a powerful brew that targets your skin problems. Simply add the solution directly the into the cream and mix together in the built in 'plate' before applying to your face.
press
ADD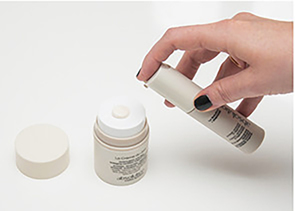 MIX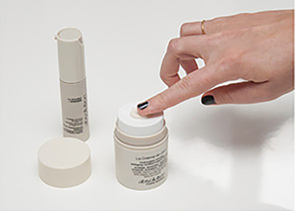 But wait, there's more!
As if that wasn't enough, Absolution recently launched some additional products to the mix-and-match line. All with ingenious dispensing solutions of course, ensuring you get exactly what your skin needs.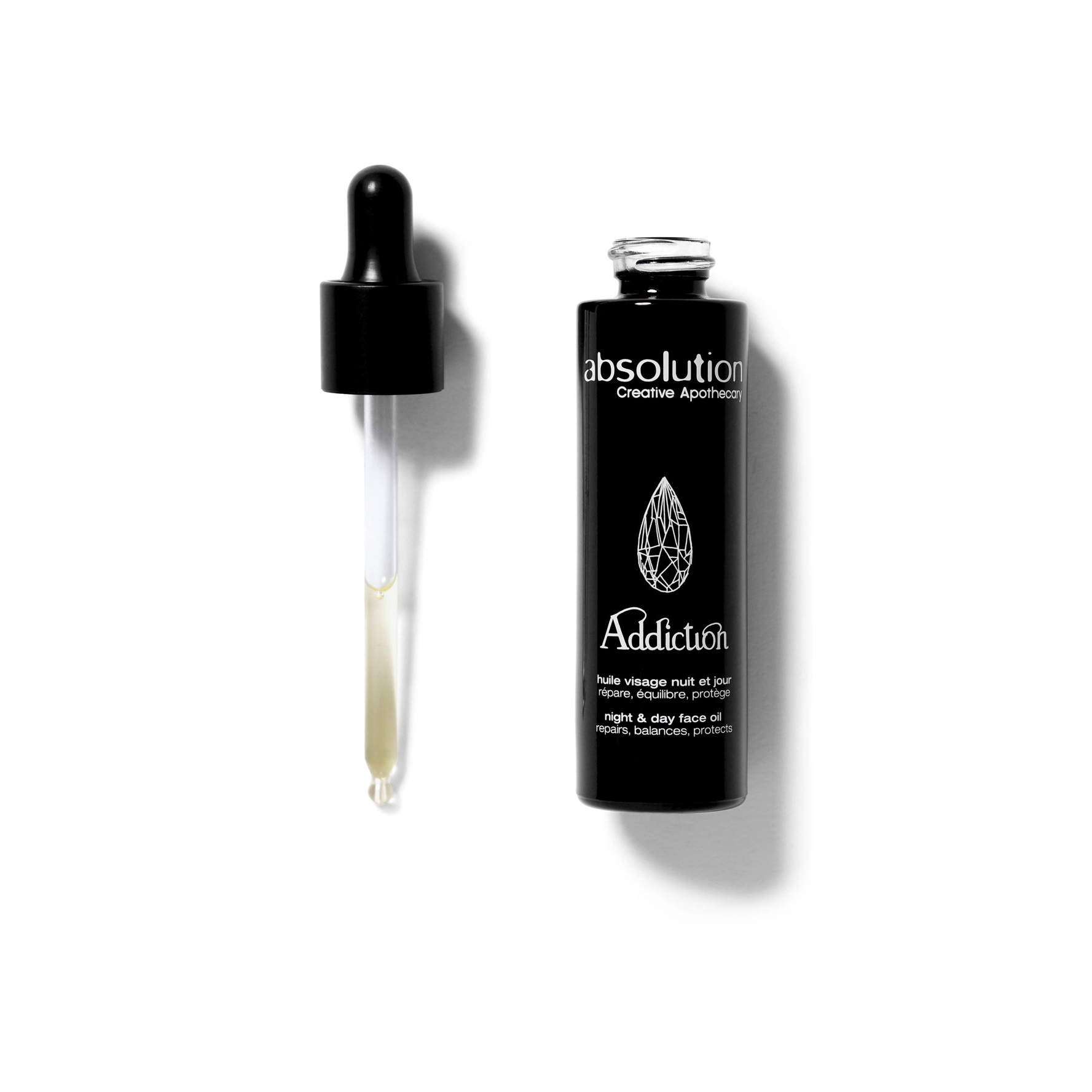 L'Huile Addiction
Packed with a potent blend of 27 flower extracts, this nourishing face oil can be used as a stand alone treatment or under your favourite moisturiser or serum & moisturiser combination.
Despite being an oil, it's suitable for all skin types.
La Crème de Santé
For those who prefer a lighter fluid moisturiser, this 'Health Cream' is ideal. A powerful blend of prebiotics and plant extracts that will provide all the necessary ingredients to rebalance your skin's ecosystem.
Great in summer time or hot climates and ideal for Normal to Combination skin.
Le Serum Anti-Soif
A moisturising & anti-oxidant serum that protects and balances the skin. While it is providing 8 hours of continuous hydration it is also ensuring your skin stays looking clean and matte. Another makeup artists' secret weapon!
A guardian angel for dry and dehydrated skin
Watch Absolution founder, Isabelle Carron, share her tips and tricks on the art of mix-and-match skincare.