Photography
Aks Huckleberry
issue five : a feast for gluttony
The final instalment of our UNTAINTED X MASTERED collaboration sees makeup savant, Ben Dniprowskij, take on the stickiest challenge of his career.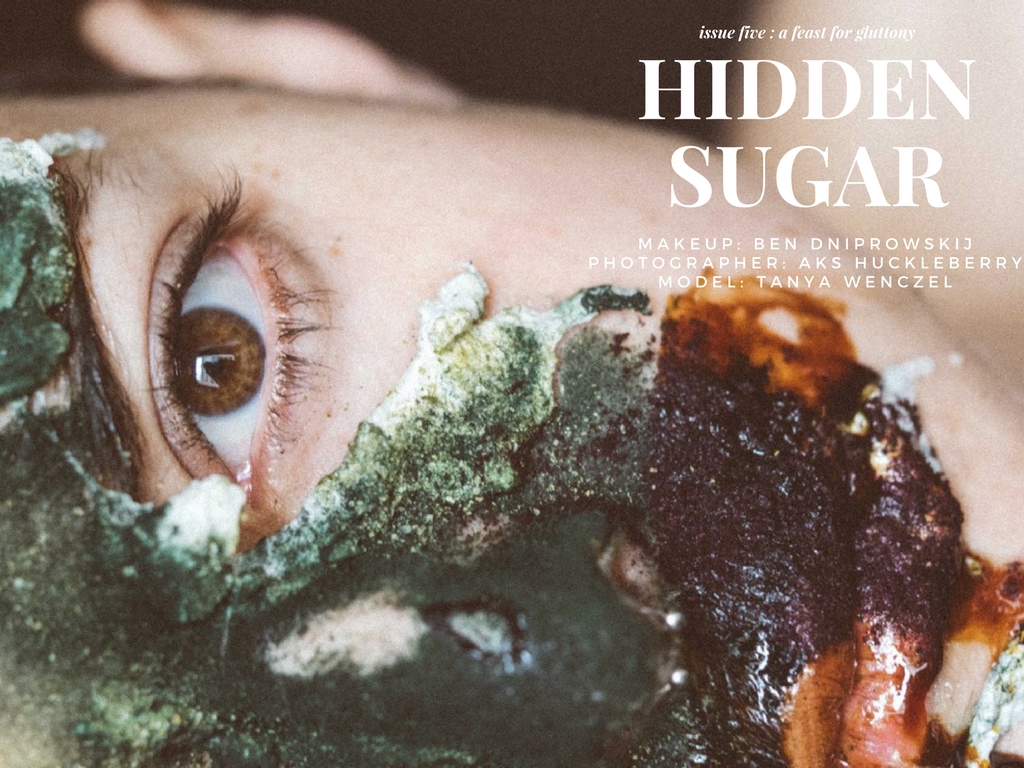 UNTAINTED X MASTERED BRIEF
The brief set for the Mastered alumni was to create a beauty editorial of 4 – 6 images around the theme of: "A Feast for Gluttony" and create the looks using only edible ingredients/products.
They were asked to use what was already in their kits and kitchens in order to step outside of their comfort zone & experiment with makeup unconventionally.
The objective was not to buy more stuff, but use up what we already have and begin to think differently about the ingredients in our beauty products.
READ ABOUT MUA, Ben Dniprowskij's APPROACH TO THE BRIEF, AS WELL AS THE CHALLENGES he FACED.
Benjamin Dniprowskij is an Australian makeup artist, currently based in Berlin. He says of his journey into makeup: "I started using makeup to cover up my terrible skin conditions as a teenager. It's hilarious now that that same thing is what inspires a lot of my work. I feel like I don't have many issues but the art I produce makes people question that. I guess I just like to fuck a face up in a beautiful way. www.bendniprowskij.net
When you say "think outside the box," that box for me is a very fucking big box. Testing of the food was awful and nothing blady worked. The shoot was hilarious as the 'makeup' smelled.
Although the looks were created using 100% edible products, I had a taste and it was fucking disgusting!
I still feel really unsure about what I created, and I uncomfortable every time I look at it, which I guess is the point.
F.Y.I Don't ever work with Marshmallow. EVER!
At the end of all this though, it has actually sparked some food ideas that I would like to shoot in the future.
---