issue seven : folklore & fairytales
Hiro's pressed eyeshadows are quite simply dreamy. A soft, buttery velvet is how I would describe them. I also like the fact that their matte's are matte and the shimmers are soft and pretty and not heavily glittered. And the best part…not a drop of talc anywhere and very minimal fall-off. They are highly pigmented eyeshadows and their formulation density is spot on. The fact that they are buildable is great when you're creating whimsical looks or a bold smokey eye. All in all, these dreamy eyeshadows are certainly worthy of painting on fairytale princesses and faeries alike and are brimming with faerie garden ingredients (a.k.a flower extracts) and faeriedust.
I recently used these 808, Headroom and Loop in our latest beauty editorial "A Faerie Tale" to give the beautiful Ella an etherial, modern look.
(I also used them to create depth and dimension on the hands. A detail often forgotten, but that can make a big impact.)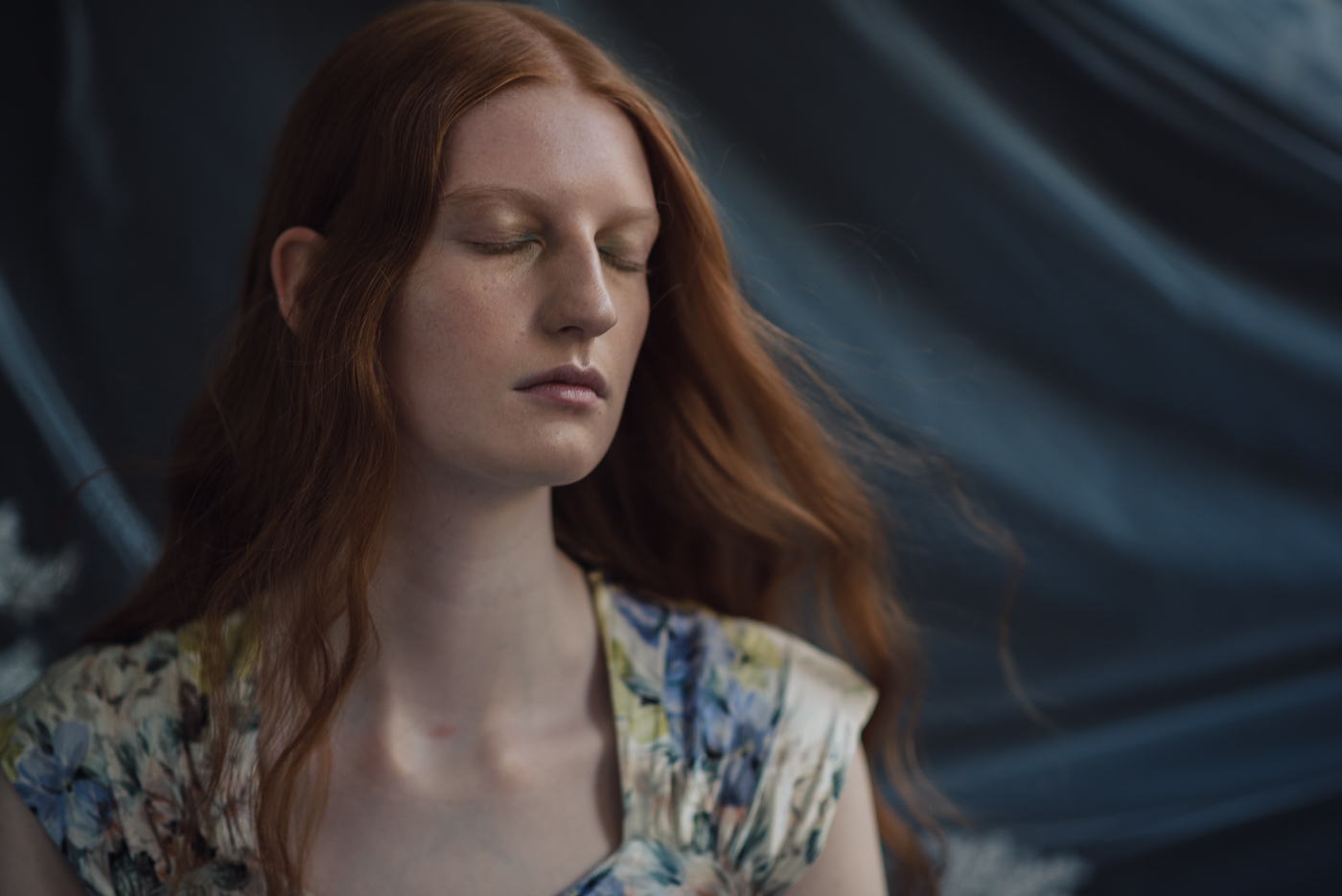 They all come as single magnetic refills so you can simply add them to your existing eyeshadow palettes or create your own palette of colours suited to your needs.
Please remember that everything we ever buy has the potential to go to landfill, whether it's recyclable or not. Only buy new products when you have run out of your current products or if it is absolutely essential. Your wallet and your planet will thank you.
Tips
If you want to intensify the colours, use an eye primer on the lids before.
Ingredients
Oryza Sativa (Rice) Powder*, Silica, Magnesium Stearate, Simmondsia Chinensis (Jojoba) Seed Oil*, Vitis Vinifera (Grape) Seed Oil*, Tocopherol, Origanum Vulgare (Oregano) Leaf Extract*, Thymus Vulgaris (Thyme) Extract*, Olea Europaea (Olive) Leaf Extract*, Rosmarinus Officinalis (Rosemary) Leaf Extract*, Lavandula Angustifolia (Lavender)*, Hydrastis Canadensis (Goldenseal) Root Extract*, Linalool, Geraniol, Limonene. May Contain: CI 77891( Titanium dioxide), CI 77491( Iron Oxide Red), CI 77492 (Iron Oxide Yellow), CI 77499 (Iron Oxide Black)
100% Natural / 75% Organic / Gluten Free / Vegan
Hiro Cosmetics Pressed Eyeshadows